The Move Emphasizes the Importance of SEO in the Translation Industry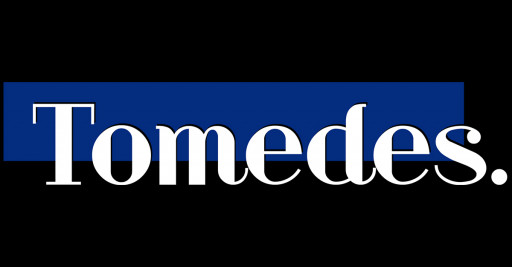 Tomedes Ltd.
Tomedes is a leading global translation company providing solutions in over 120 languages and 950+ language pairs.
H̱OLON, Israel – April 8, 2022 – (Newswire.com)
Tomedes, a global translation company that specializes in translation, localization, interpretation and digital services for multiple industries, announced its move to combine SEO and website localization services to better serve its clients.
The integration highlights the increasing significance of SEO in the language industry to help businesses reach a global audience in the digital landscape.
"We have the whole world at our fingertips, but the first step to reaching it is search," says Ofer Tirosh, CEO of Tomedes. "To bridge access to multilingual content on the web, language and SEO need to be deeply intertwined. You can't take SEO out of website localization."
With its network of over 20,000 language professionals, Tirosh says Tomedes is one of the few translation companies that is able to offer top-tier multilingual SEO services in over a hundred languages. The company is able to mobilize multilingual teams specializing in SEO analytics and copywriting services that feature in their service packages for website localization.
The integration marks a new phase in Tomedes' strategy, in which the company begins consolidating its services toward providing better holistic solutions for its clients. "Our services of course continue to be tailored to the clients' specific needs for their projects," Tirosh explains, "but we believe that there's always a whole realm of possibilities for our clients to broaden their horizons, and we'd like to be the ones who are able to help open that up for them."
Tomedes is a leading global translation company providing solutions in over 120 languages and 950+ language pairs. In 2007, CEO Ofer Tirosh saw the gaps in the then-underdeveloped translation industry, at a time when the internet was becoming more accessible to the public. His answer to this problem was Tomedes.
True to its goals since inception, Tomedes has grown into a multinational company with offices in North America, Europe, and Asia, and have served 95,000+ business clients, with a 98% client satisfaction rate. This means that Tomedes stays true to its core value that the client is always at the heart of its philosophy.
Learn more about Tomedes at www.tomedes.com.
Press Contact:
Tomedes Ltd.
26 HaRokmim St.
Azrieli Business Center, Building C, 7th floor,
Holon 5885849, Israel
Call: +972 (0)72 220 0700
Email: [email protected]
Call: +972 (0)72 220 0700
Press Release Service
by
Newswire.com
Original Source:

Tomedes Officially Combines SEO and Website Localization Services to Enhance Multilingual Content